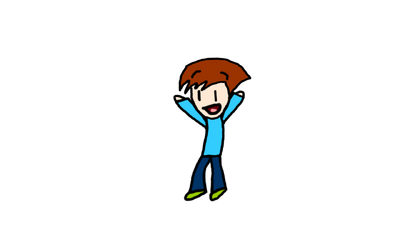 Introduction
I'm a silly British dude who likes memes and video games. I also happen to be in this game, you know. ;)
I'm also on DeviantArt, Facebook, Twitter, Discord, Ask.fm and YouTube if any of y'all wanna come chat with me. Oh, and I also do roleplay too. Why? Because roleplay is fricking awesome!
Questionnaire
Funniest: Harry Bradshaw
Cutest: Amanda the Panda
Best thought of Moveset: Garfield
Most Effective Final Smash: Angry Boss
Best thought of Final Smash: Horrid Henry
Most epic Final Smash: Amanda the Panda
Best Taunt: Down Taunt
Best Victory Pose: Option #3
Best Losing Pose: Billy Slaven/Myself
Most Unexpected: Thin Air
Non-Lawl char you'd wish to see the most: Anyone from Hyperdimension Neptunia (Especially Plutia and Peashy) or Karen Kujo from Kiniro Mosaic.
Most Epic Overall: Garfield
Mains a la MVC3... or top 3 mains: Garfield, Harry Bradshaw and Harry Hill.
Ideal 2v2 Team: Sonny Slaven and Oscar the White Tiger vs Billy Slaven/Myself and Ollie the Snow Leopard
Community content is available under
CC-BY-SA
unless otherwise noted.